In October 1939, Guy was posted as a pilot to 803 Squadron which was based in Wick, Caithness, on the north-east coast of Scotland. At that time his future wife, Margaret (Margaret Beaumont Robertson), was living in Norwood, in Wick.
Guy and Margaret first met round about New Year 1940 – it seems to have been love at first sight! Margaret recently told me a little more about this time. On New Year's Eve there was a celebration at the aerodrome. Local girls were routinely asked to join 'the boys' at parties but Margaret was not there – she says her father would not have allowed it. Guy was in any case on duty at this time, but they got together soon afterwards. Speaking to me very recently, Margaret recalled:
I came home from college for Christmas leave, meeting all the FAA chaps for the first time. After midnight  on New Year's Eve, four or five Fleet Air Arm pilots, including Guy's great friend Skeet Harris – but not Guy – came to the house, knocked on the door, turned right and walked round the house, as [Scottish] custom dictated. My father was good humoured about it. Then they walked around the town, Skeet carrying – and throwing in the air and catching – a bottle of whisky. The next day Guy was on duty, there was no flying after 4 p.m., it was too dark.
During the Norwegian campaign in April 1940, the Ark Royal was based at Hatston, in the Orkneys, and Guy and Margaret were able to continue their relationship. The Ark Royal officers were billeted at Mackay's Hotel (which is still flourishing) in Wick, on the mainland, and they met frequently when Guy was there.
As mentioned earlier, in May 1940, after Guy had been shot down by friendly fire in the Norwegian campaign, he was given Survivor's Leave and went to Deal in Kent, where he stayed with Ouma's sister, our Aunt Coral Norris. At that time Margaret was a student at Bedford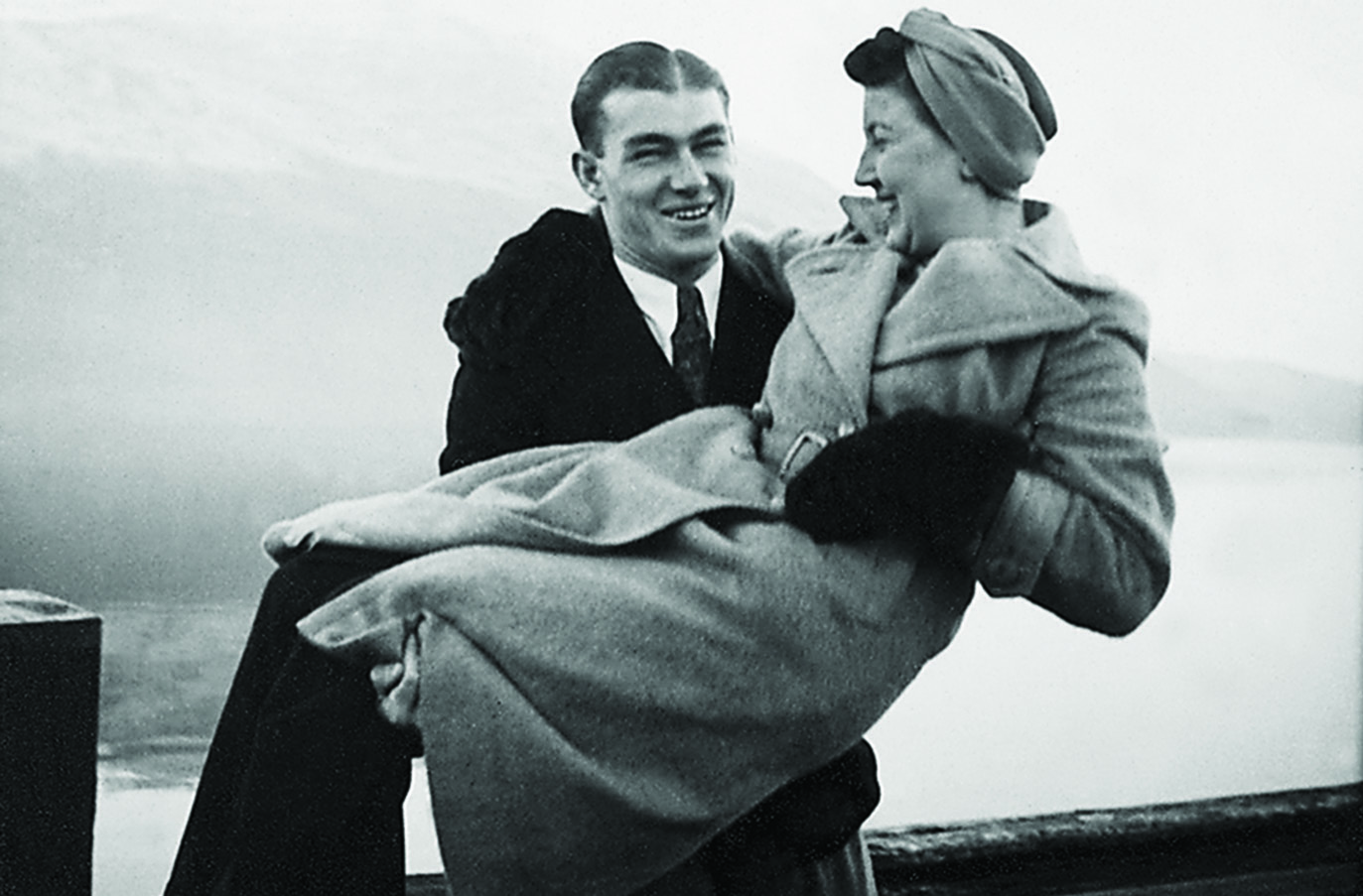 Physical Training College, close enough to visit him. The College had very strict rules: 'We were treated like children – we had to be in by  4 p.m. in winter and by 7 p.m. in summer.' Luckily it was half term, and she was given two days leave and could join Guy in Deal.
In November 1940, Guy was posted to HMS Condor at Arbroath, on the east coast of Scotland about twenty miles from Dundee. John Moffat's book mentions giving Guy and two others a lift to Edinburgh in December 1940. By this time Guy and Margaret had got engaged so this must have been very shortly before their wedding.
Guy and Margaret were married in St Giles Cathedral, Edinburgh, on 20 December 1940. They lived for almost a year in Arbroath, not far from Dundee. Again Margaret recalls, seventy-five years later: 'At Arbroath we stayed at first in a hotel, which we disliked, but later we had our own place with a bedroom and bathroom in a private house.' While  they  were  living  in  Arbroath,  they  were  invited Buckingham Palace for the presentation by King George VI  of  the Distinguished Service Cross (DSC) which Guy had been awardedduring the Norwegian campaign. Margaret recently described visit, which was not without its own minor drama: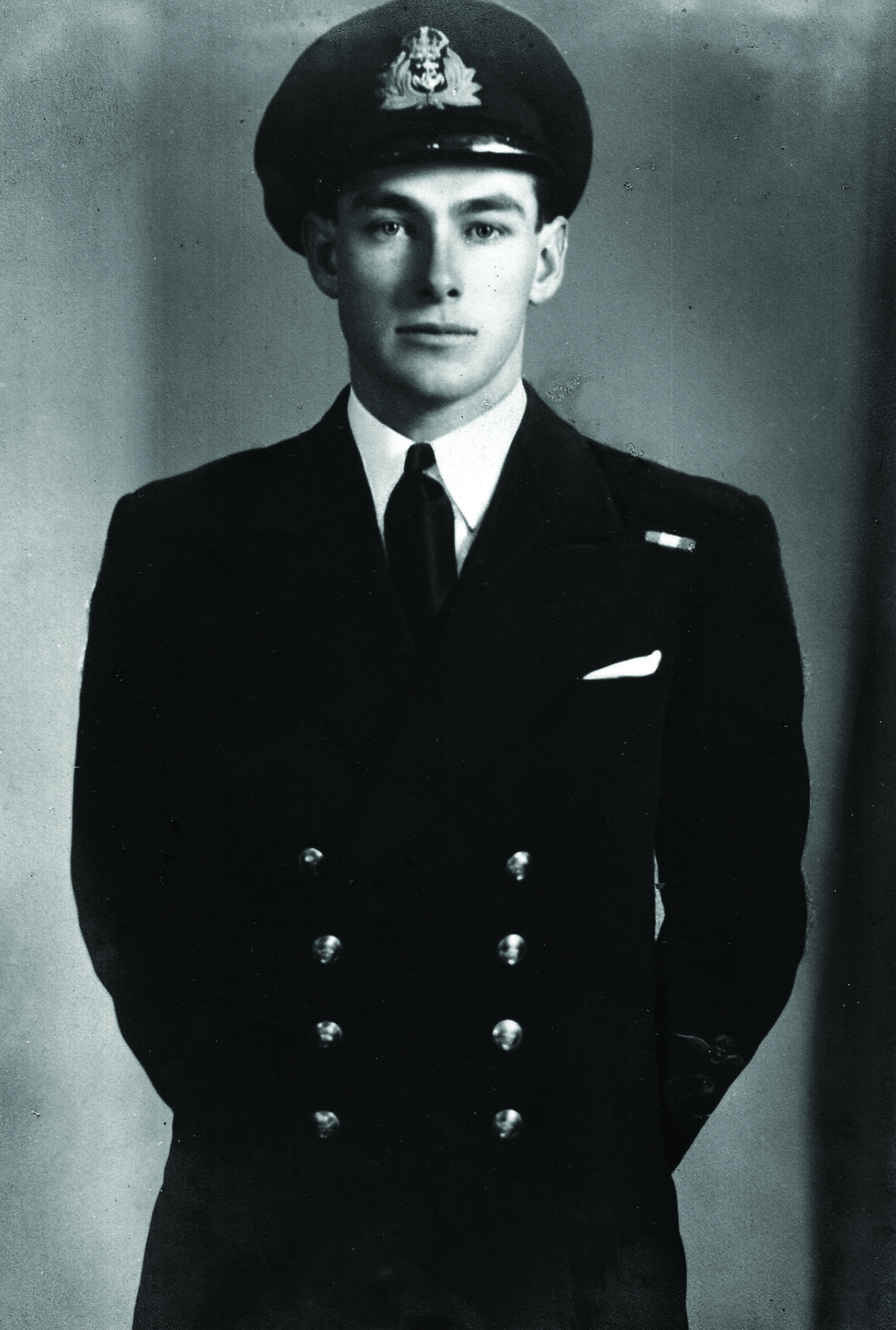 Guy had been awarded the DSC early in the Norwegian campaign, in April 1940, but it was not until after we were married that the invitation to the Award Ceremony came from Buckingham Palace. I can't remember the exact date, but we were very excited to travel on the night sleeper [train] which goes from Aberdeen to King's  Cross. We  were on HMS Condor in   Arbroath, so we decided to travel to Dundee to catch the sleeper.
There were still excellent facilities on the train and 'silver service' waiting, so we decided to skip lunch, and just had a cup of tea before taking the Arbroath to Dundee train. We waited a long time before being told that the London train was cancelled and we must return to Edinburgh and catch the night express to King's Cross. All began well but as we came near the Forth Bridge our train was halted, all lights put out and we sat in darkness while a bombing raid went on and search lights lit the sky all around. We could do nothing. We just sat for hour upon hour and tried not to think of the dinner we might have been having.
At last we started moving again and finally got into Edinburgh about 3 a.m. to find everything shut – no canteen open, not even a voluntary helper's tea trolley in sight. We hadn't eaten since breakfast the day before.
Instead of  arriving in London at 7.30 a.m., we arrived at 3.30 p.m.
We had been asked to pick up our tickets at St James's Palace no later than 4 p.m., so we rushed off to find a taxi to St James's. Then hastily to the Savoy Hotel where we were to stay for the night. We went straight to the bar where the barman was setting out his bar for the evening, with nuts and chips etc. on the top, and as fast as he put them out we emptied them, much to his amusement.
Deirdre added some details to the last part of her mother's story: 'Margaret's sister, Anne,  and  Guy's  Commanding  Officer  went  to Buckingham Palace with them, and I think they all went for a celebratory dinner afterwards'. All was well that ended well!
In November 1941 Guy was posted to the naval base in Cornwall. By then he was a full lieutenant,1 preparing for his next posting overseas. Margaret was pregnant and Norwood had been bombed, so she was advised to return to her parents' home at The Old Manse, North Watten, a small village about eight miles from Wick, on the way to Thurso.
On 7 January 1942, Guy and Margaret's daughter, my niece Deirdre Elizabeth Brokensha, was born. By this time Guy was stationed at Machrihanish, in Argyll, the south-west of Scotland, and asked permission to borrow an aircraft to fly to Wick to see his infant daughter. The commander agreed, providing that Guy took one of the older aircraft. To begin with, the weather was fine but as they got near to Wick it was very stormy. He did land safely, coming in very low – his colleagues at the aerodrome even recognised his style of landing! He managed to find a taxi, though it had to stop short of Watten because of the snow. He walked the last mile or two and was able to see Margaret and hold little Deirdre in his arms. He flew back to Machrihanish the next day.
Margaret provided this excerpt from Guy's last letter to her, 'before flying back from a 48-hour leave to see Deirdre for the first, and sadly last time':
RNAS Machrihanish
30/1/42


The trip down was uninteresting until the weather soured on me and I had to face through a gale and blinding rain and hailstorms. Dev said 'Seeing a Skua beetling around the aerodrome with more than 45 degree bank at less than 50 feet I knew it was Brock arriving like Thor riding a thundercloud.'
A very short while later, Guy joined HMS Formidable and sailed   for the Indian Ocean.
After Guy died, Margaret went to live with her parents, who had meanwhile moved back to Wick. In 1947, she sailed to Durban   with Deirdre to meet our parents. She stayed on in Natal for nearly a year, teaching Physical Training at Epworth Girls School in Pietermaritzburg. They had to return to Scotland, however, to be with Margaret's elderly parents.
On 14 February 1952, Margaret married Robin Sinclair, the son of Sir Archibald Sinclair, who had been Secretary of State for Air during World War II. Sir Archibald was prominent in the Liberal Party and had been made a peer, choosing the title of Viscount Thurso. On his father's death in 1970, Robin succeeded to the title.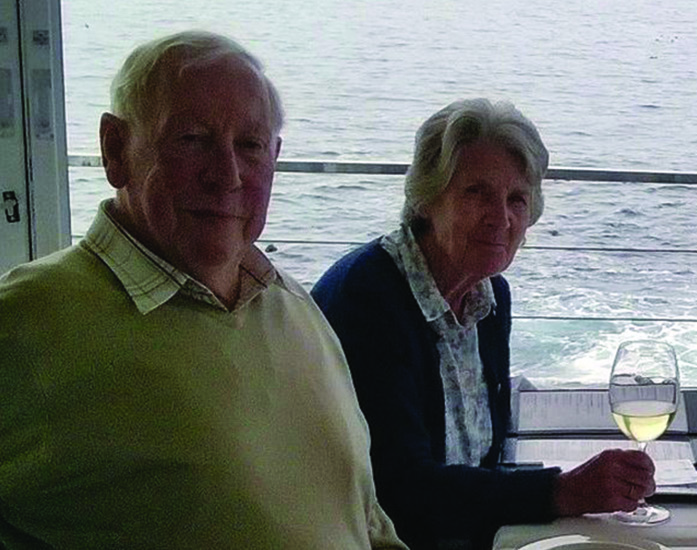 Margaret and Robin had three children John (the present Viscount), Patrick and Camilla. Robin died on 29 April 1995. Bernard and I were then living in England and attended his most moving funeral and burial at Dalnawillan, the family's country hunting lodge.
On 8 September 1961, Deirdre was married to Peter  Blackwood at Westerdale in Caithness.  They live in Halkirk, eight miles from Thurso, and have five children – Guy's grandchildren – all married or with a partner, all with children; all living in Scotland, three of them within a few miles of their parents.
Margaret, now ninety-seven years old, is still in good form, and lives on her own in her house overlooking the sea in Thurso.