Much of the material in this short history of my older brother is included in my memoir, Brokie's Way, but here the focus is on Guy and his story.
Like many biographers, I regret that I did not start this project earlier, rather than now. Had I started earlier I should have had the immense advantage of key informants – particularly my mother,1 and Lizzie, who helped bring us up, both of whom knew Guy intimately from his babyhood until he left for England in 1937, aged 19. I could also have consulted some of his contemporaries – the few who survived World War II.

Guy was born at Rossmoyne, 145 Central Ridge Road, Durban, on 20 March 1918, son of  Joseph Rae Brokensha – 'Dad' – and   Ethel (née Warwick) – 'Ouma'. Dad was then a solicitor, aged twenty- six, and Ouma was a nursing sister, aged thirty-seven.
Guy was the eldest of three brothers, followed by Paul and myself, respectively three and a half and five years younger than Guy. The five-year gap between Guy and me was far more significant then than it would be today. While I have relatively few memories  of  Guy's  boyhood, I have not a single memory of  his ever being harsh, dismissive, cruel or angry with me.
Lizzie (Elizabeth Marshall Calderwood) was our nanny (although we never called her by that name, nor thought of her as a 'nanny'), a significant feature in the lives of all of us three boys. Ouma had lost her firstborn, a stillborn boy; she was forty years old when Guy was born and for these reasons she employed Lizzie, who had recently come to Durban from Scotland. Lizzie joined our family in July 1919, when Guy was sixteen months old, and remained with us, an essential part of our lives, for twelve years. The final member of the family was Punch, my smooth-haired fox terrier; today he would be called a Jack Russell.
Our house at 37 Eleventh Avenue, the Berea, in Durban, had a large sloping lawn, on which we played rounders, using the monkey- puzzle tree (Araucaria) as a wicket. Punch, acting as a fielder, was allowed one bounce, becoming very pleased with himself  when   he was applauded for catching one of us out. Lizzie sat on a deckchair, knitting, calling out when there was any commotion, 'Guy, Paul, David, Punch – whoever it is, stop it.'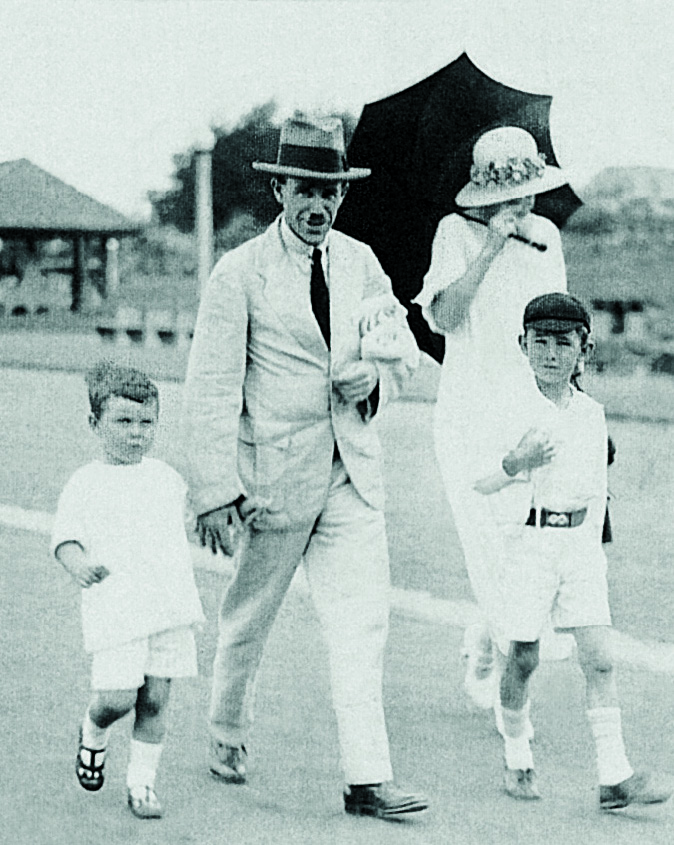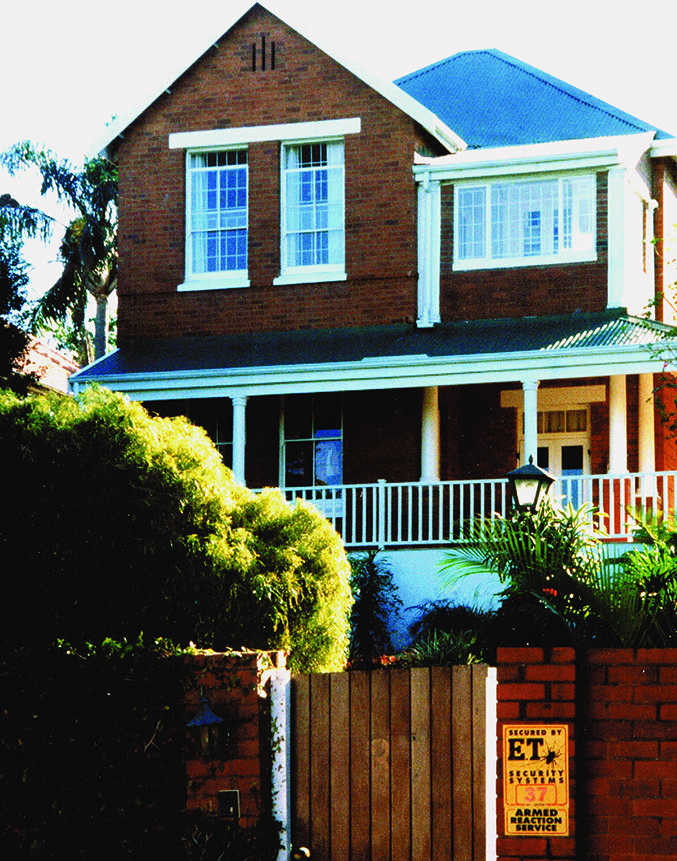 My mother became known as Ouma (grandmother in Afrikaans) when Guy's widow, Margaret, and their daughter Deirdre, aged five, came to Durban in 1947. Deirdre already had a granny – Margaret's mother – in Scotland, and to avoid confusion my mother suggested that Deirdre call her Ouma. Ouma Smuts, the wife of then Prime Minister, General Smuts, was a well-known and much loved public figure.