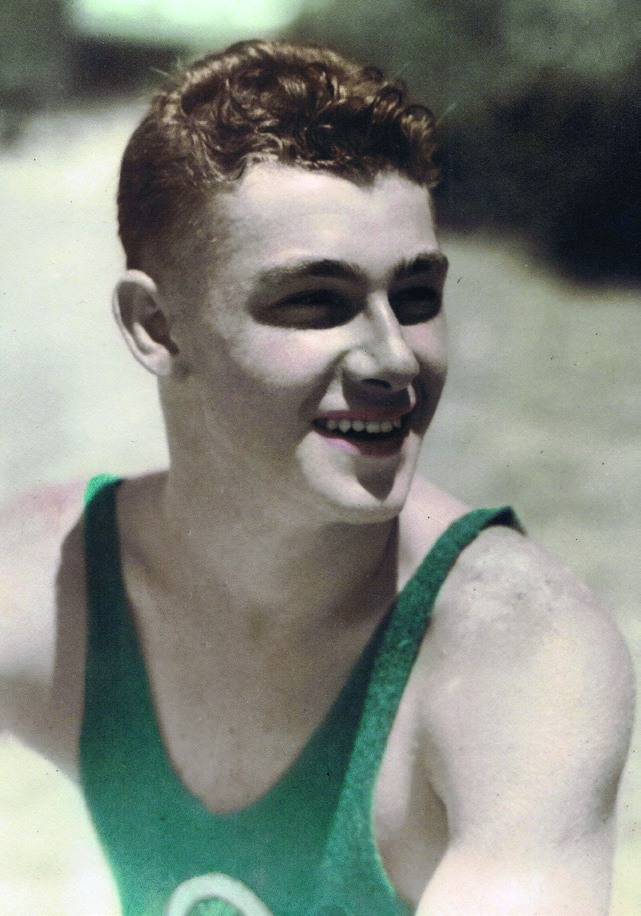 After leaving school Guy worked as a clerk in Barclays Bank, in West Street, Durban. He was not happy there, though the monotony would have been broken by his other activities.
Guy was captain of the Durban Surf Lifesaving Association and I enjoyed basking in his reflected glory. He and his pals in the Lifesavers seemed like Greek gods to me, tall, bronzed, muscular and handsome, always surrounded by admiring girls. The only girlfriend of Guy's whom I remember is Joan Campbell, probably because she made a fuss of me. Being on the beach in this prized role must have been an exhilarating change for Guy, after his boring work at the bank.
Then in 1937, when he was nineteen years old, Guy left for England, hoping to join  the Royal Air Force. I don't know when Guy decided that he wanted to be a pilot. Ouma was always keenly interested in flying: in the early 1930s she took her three boys to Sir Alan Cobham's Flying Circus, which was visiting Durban, and we all had little joyrides. That day made a big impression on me, probably on my brothers too; I still  recall  our excitement riding on the tram  to  the  old  airport, which was situated near the present  site of  Durban's  World  Cup football stadium. Ouma told us of  Amelia Earhart, who had disappeared,   in mysterious circumstances, flying over the Pacific. For whatever reason, Guy had set his heart on becoming a pilot. In 1937 we were still in the Depression, and there was no money available to pay for the voyage, so Guy worked his passage to England on a cargo vessel. He later joked that he had become 'an eye and skin specialist', because he spent so much time peeling potatoes.
We did not see him again.
Ouma's elder sister, Hilda, and her husband Charlie West, who lived just outside Chipping Norton in Oxfordshire, welcomed Guy – as they welcomed Paul and me, eight years later, on our release from prisoner-of-war  camp in Germany. Guy applied to the     Royal  Air Force,  but was rejected because, when asked whether he had    ever had pneumonia or pleurisy, he admitted that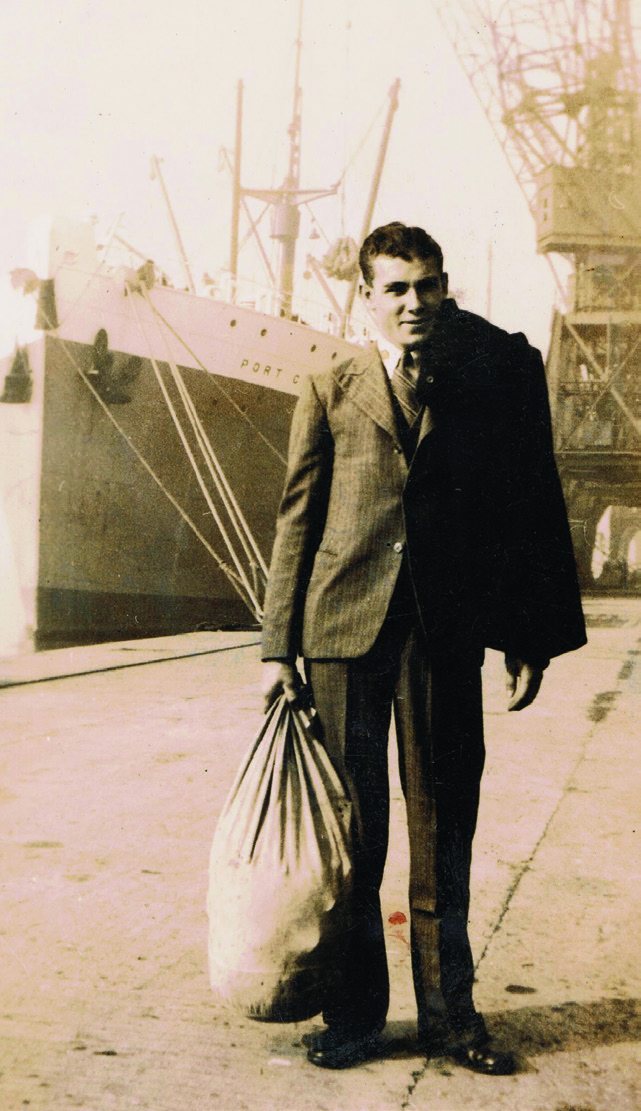 he had, and was declared unfit for active service. He then had himself checked out by a reputable physician, who assured him that there were no permanent effects from his pleurisy. Guy's next step was to apply to the Royal Navy Fleet Air Arm, where he was asked the same questions about his medical history. He answered 'No' – and was accepted. Guy wrote to Dad explaining the situation: '… you told us that we must never lie, but I just have to fly and so I told a lie …' Dad was completely understanding.